When I first dove into the universe of blog writing a few years back, I'm not ashamed to say I had all of the enthusiasm and none of the experience required to put together a cohesive, well-structured, SEO-written piece of content.
Driven by a genuine passion for writing, I took to the keyboard and typed up a storm with little thought behind what I was trying to say, and how I was communicating.
A few years and few hundreds of blogs later, I've picked up some insightful tips from the brilliant content gurus here at Hype & Dexter (plus a lot of sheer trial and error) that I wish I could have shared with the fresh-to-blogging version of myself.
So without further ado - here are my top 5 things I wish I had known when I first took to the craft of writing blogs. Hopefully, they're of some help!
1. The lone-ranger blog won't drive traffic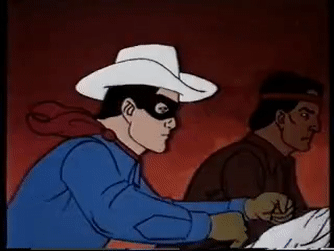 With a good sprinkle of naivety, when I first started blog writing I was under the impression that if you wrote a really, really good blog you'd most likely get a decent amount of readers and generate traffic to your website.
While it will always be true that a well-written blog on an interesting topic will perform better than others, the truth is it takes a lot of planning and consistency to start seeing real results in terms of website traffic and audience growth.
To quote the infamous Neil Patel;
"It's hard – if not impossible – to succeed at content marketing without creating blog posts on a regular basis."
Why?

Because ranking on Google is the result of a bit of a snowball effect. Once you've built up a foundation of useful, keyword-rich blog posts packed with SEO value, gained backlinks from outside sources and built up domain authority, you'll start to gain a little traction.
Once you have momentum and begin to grow a following and rank on Google, only then will your growth be significantly noticeable and sometimes that can take up to 6-months. It's the long play of content marketing.
If you've ever tried to consistently write blogs though, you'll know it's no easy feat. This is especially true if you're a part of a business where you're constantly busy and don't really have time to sit down and write a 1000-word, information-rich post every week. That's why it's really important to have a solid inbound marketing content strategy backing your efforts.
That way, you'll have already planned what to write, when to post it, how to promote it - and you can share the workload.
According to HubSpot, marketers who are consistent with blogging are 13 times more likely to get a positive ROI. So, if you've written one or two blogs and aren't seeing any results yet, keep going! It'll be worth the perseverance.
2. Keywords and formatting are actually really important
Now that I'm immersed in the content marketing industry this one goes without saying, but probably the biggest lesson I've learnt in the past few years is what on earth SEO keywords and formatting are and why they're super important.
Keywords
It all begins with validating your topic. If customers are actively searching and asking queries surrounding a particular topic, you're already setting yourself up to have a better chance of capturing the attention of readers. Put it this way; no one will find your blog if no one is looking for it.
Fortunately, there are some really great tools out there (some of them free, too) that can help you to determine the volume of traffic searching for specific keywords out there. For example, Hubspot has it's own keyword validation tool in the SEO section of Marketing Hub, but also there are tools like Neil Patel's SEO Made Simple keyword tool and Google Keyword Planner (if you have an Adwords account) that you can make use of.
Then, there's your on-page SEO to think about. In short, this is weaving short and long-tail keywords throughout your blog article in places that make sense and don't present as jarring for the reader, so that Google will make the connection between your content and the keywords you're targeting. Again, tools like Hubspot and Wordpress offer integrated tools that act as a checklist to help you hit your SEO best practice targets, so if you're fresh to keywords, don't fret!
Formatting
The other important piece of SEO best practice is formatting. H1, H2 and H3 tags are what Google uses to determine what your webpage or blog is actually about. I like to think about it like this:
H1: "Hey Google, this is the main title and most important keyword I'm going to be talking about".


H2: "Also Google, I'll be covering these related keywords and subtopics in depth! Yep, this is a pretty comprehensive blog".


H3: "Don't forget Google, I've broken down my content into these smaller topics to make it a bit easier for readers and have some pretty valuable things to say about this also".
Essentially, don't just increase the font size and highlight your title in bold. You might know that's what your blog is about, but Google won't. These tags are also really important if you're going to try and target Google featured snippet pull-throughs once your blogs start ranking in the top 10 for organic searches - but more on that later!
I think this stuff is quite easily overlooked when you first start blogging.
It's easy to fall straight back into the 'this is an awesome topic, I don't have to use keywords because this content will carry itself". Unfortunately, Google doesn't see it that way when it uses an algorithm to trawl through the millions of pieces of content that are promoted every single day - so I'm always pretty thorough in using all the SEO tools I can.
3. A well-planned blog always reads the best
This still gets me occasionally if I find myself under the pump to get out a tonne of content in a short period of time, or even if I'm just super excited about writing something. There's a huge temptation to jump right in and start writing without thinking through how your blog is going to look and the key messages you're trying to communicate.
The best blogs I have ever written are the ones that I've taken the time to write a plan. Personally, I like to jot this down in a notepad (I don't know what it is about writing things down physically - they just seem to stick in my head better) but you can definitely do this in a Word Doc or draft mode on Hubspot.
Here's how I do it now:
Plan out the structure of the blog. Intro, how many paragraphs there will be and what the topics will be on, and my concluding comments.
Do the research beforehand and start to fill out the blank spaces below paragraph headings (which will become my H2's) and get some decent sources to validate the points I'm trying to make.
Write my introduction before I do anything else. A lot of people prefer to write their intro last (which is totally fine!) once they know what their blog is actually about, but I find it sets the tone for what I'm writing and gives my brain a bit of direction. Up to you on whatever feels good when you're writing around how you approach this.
Write the blog - paragraphs, conclusion and all.
Here's a pretty good visual representation of the best-practice structure of a blog that you could use to fill out if you're just starting out.
4. Proof-read... and then proof-read again
If you've sat down for a few hours and completed a blog post, it's really tempting to hit the big green button and publish your content straight away. It sounded good in your head, so it should be sweet on paper, right?
If there's one thing I've learnt, is that what sounds brilliant in my head just about never, ever sounds as good in the actual post. There's always a tonne of typos, misplaced words, poorly structured sentences and paragraphs that leave you thinking "what the heck did I just read…"
Always read over what you've written and go through it with a fine-tooth comb looking for errors. In a dream-state, you'll be able to do this twice, maybe the second time in a few days when you're not knee-deep in your topic and have a fresher set of eyes.
Of course in an agency environment, you don't always have all the time in the world to give yourself a few days' breather and proof-read your own work twice, so we mitigate that risk through a quality assurance process where two other teammates read through the blog and make changes before a client ever sees it.
Trust me, it's worth a second pair of eyes - just ask my manager who fixes a lot of my faux pas.
5. Once a blog is published, it's not simply 'job done'
Last but not least, a blog post is never really 'done'. I used to think that once I hit the publish button I had done my job and what would be would be. However, the longer I spend writing as a job, the more and more I'm learning that that's not quite the case.
There are always different and new opportunities to make a blog better, keep it relevant to time and changes, and drive more ROI from the backlog of content you've already written. Technically speaking, the post-blog improvement phase is called Historical Optimisation, and it's what Hubspot dubs as 'the blogging tactic that no one is talking about' that has the potential to literally double your traffic and leads.
It's somewhat uncharted territory for a lot of bloggers, so here's where I'd start:
Once a blog becomes 6-months to 1-year old, unpublish it and reevaluate the relevance of the content in the blog
Update any broken or outdated links
Re-write any sections that are of ephemeral nature or dated and irrelevant
Re-validate that blog topic and it's targeted keywords to make sure that people are still interested in what you've got to say
Iron out any alt-tag, header formatting and optimisation issues you overlooked when you first posted the blog
Replace images where appropriate with newer and timely content
If your stats say that your blog isn't converting any leads, this is your opportunity to figure out why and refine your CTAs and tactics
Re-publish the blog with the current date stamp. Hubspot even suggests making an 'editors note' at the bottom of your page. Something like this: "Editors note; first written May 2017 and updated on January 2020".
This ensures that everything is fresh, relevant and still on Google's radar.
Interested in Inbound Marketing & Blogging?
Hopefully, this has provided a bit of helpful insight and maybe sparked a thought or two around starting up a consistent blog for your company. The best place to start is through understanding inbound marketing and building out a strategy that you can follow. Fortunately, the team at H&D have put together an awesome resource to help you do so - you can download it for FREE, below.